For LEED
Consultancy

/ IGBC

Certifications

, Green Building

Design

, Green Homes, Green Factory Buildings, Green SEZs, Green Townships

&

Energy Audits

-
www.greentekindika.com
NDTV Correspondent, Updated: August 09, 2011 13:06 IST.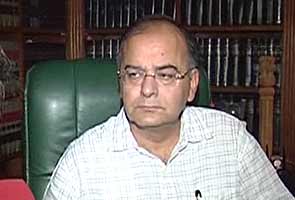 New Delhi: An uproar in both the Lok and Rajya Sabha had caused both Houses to be adjourned today. But while the Lok Sabha remains adjourned, normal service resumed in the Rajya Sabha, post-noon.
The BJP continued their attack on the Congress over Union Sports Minister Ajay Maken's statement last week. Mr Maken had then said that Kalmadi - who is now in prison for charges of corruption during the Commonwealth Games - had been appointed to be in charge of the Games during the NDA regime.
Leader of the Opposition in the Rajya Sabha, Arun Jaitley, countered Maken's statement saying it was ridiculous for the Congress to blame the BJP for Kalmadi's appointment. He added that there was an attempt by the Congress to hide all facts relating the Games. '' The Commonwealth Games was a monumental deception. If heads are to roll then it must be heads of this government.''