Download your free copy of
"
My First Beer
"
Now
with
the Smashwords Summer/Winter promotion, ending July 31, 2011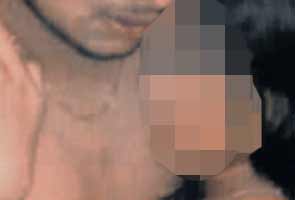 Bangalore: To add to the woes of Soumya (name changed), a victim of a spurned lover's revenge, her career with the Intelligence Bureau (IB) has been shot down abruptly. Soumya had filed a complaint against her former boyfriend for uploading videos and photos on the Internet of the two having sex, which came to be infamously known as the Karavali-MMS scandal, after the accused refused to break off their relationship.

That controversy has supposedly come back to haunt her after she applied for the post of inspector at the Central Intelligence Bureau six months ago and was selected.

Dashed hopes

She received her appointment letter, but did not mention about the case and even the IB officials did not check her credentials. It was only later that they conducted a background check and realised their mistake.

-----------------------------------------------------------
Disastrous liaison
-----------------------------------------------------------
Infamous MMS sex clips in State
-----------------------------------------------------------
Case Background
-----------------------------------------------------------