For LEED
Consultancy

/ IGBC

Certifications

, Green Building

Design

, Green Homes, Green Factory Buildings, Green SEZs, Green Townships

&

Energy Audits

-
www.greentekindika.com
Kim Willsher, Paris, guardian.co.uk / Monday 22 August 2011 17.03 BST.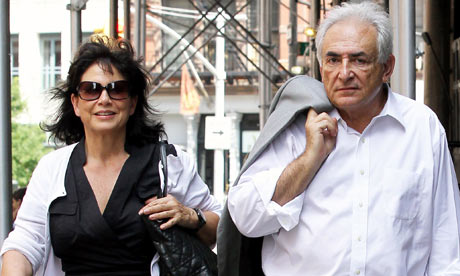 Dominique Strauss-Kahn walks with his wife, Anne Sinclair, in New York last month. Photograph: Buzz Foto/Rex Features.
French Socialists are paving the way for

Dominique Strauss-Kahn

to return to politics if – as expected – charges of sexual assault against him in New York are dropped on Tuesday, leaving him free to fly home.
Leading members of the Socialist party said a political comeback could be "envisaged" if the 62-year-old former head of the IMF wished to take part in next year's presidential campaign.
Strauss-Kahn was widely tipped to become the next president of France before he was arrested and charged with attacking a maid in a New York hotel four months ago.
Over the weekend, lawyers for Strauss-Kahn's accuser, Nafissatou Diallo, said she had been summoned to a meeting with prosecutors in New York ahead of a court hearing on Tuesday. Diallo's lawyers said they were expecting prosecutors to tell her they were dropping the case.
Although DSK, as he is known in France, missed the July deadline for taking part in the Socialist party's election to select a candidate, the man who replaced him as favourite – François Hollande – opened the door on Monday for his return to politics. Speaking on French radio, Hollande said Strauss-Kahn's return to politics "could be envisaged".