Have your free copy of
"
My First Beer
"
with
the Smashwords Summer/Winter promotion, ending July 31, 2011
Last updated on: July 13, 2011 18:29 IST / Rediff.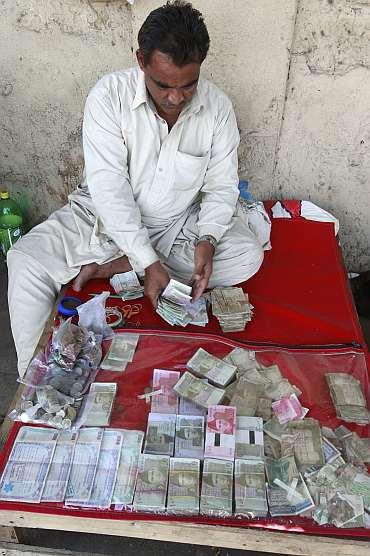 Further analysis has shown that the duplicate currencies were printed on highly sophisticated machines available exclusively to sovereign countries, which are not accessible to the general public.
Even the printing defects indicate that the counterfeits and Pakistani legal tenders have both been generated through a common source.
The NIA claims that scientific analysis has established that certain security features of a genuine Indian currency note has been flawlessly duplicated on the counterfeits with the help of these highly sophisticated machines.