Have your free copy of
"
My First Beer
"
with
the Smashwords Summer/Winter promotion, ending July 31, 2011
Last updated on: July 13, 2011 18:29 IST / Rediff.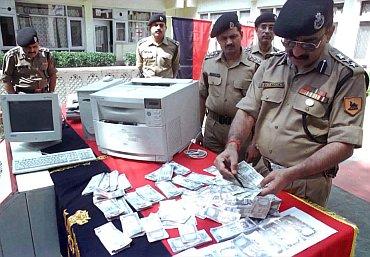 Investigations have disclosed that both the fake Indian currency notes and the Pakistani currency were printed on the super simultan dry offset press.
Experts have also opined that the pH value, the wax pick quotient and the poly vinyl alcohol coating on the papers used in the fake Indian currency note samples and the Pakistani currency is highly similar, pointing towards Pakistan's involvement.