Have your free copy of
"
My First Beer
"
with
the Smashwords Summer/Winter promotion, ending July 31, 2011
Last updated on: July 13, 2011 18:29 IST / Rediff.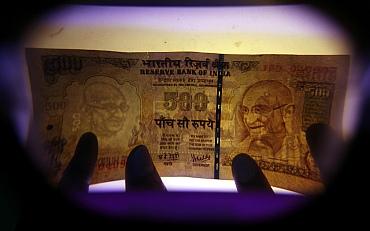 In most cases (registered in the last two years), the FICN was either smuggled directly from Pakistan or through transit routes such as Nepal, Bangladesh and Dubai.
As part of its investigation, the NIA collected samples from several state-level investigating agencies where such cases were either solved or registered. In addition, eight samples were collected from Kerala, Bihar, West Bengal, Madhya Pradesh and Punjab.