LEED Consultancy, Green Building Design, Green Homes, Green Factory Buildings, Green SEZs, Green Townships.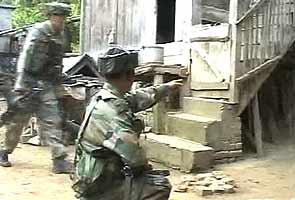 Srinagar: Two militants were killed on Monday in an encounter with security forces in Pulwama district of south Kashmir, officials said.

A gunbattle broke out between militants and security forces at Shikargah in Tral area of Pulwama, 40 km from Srinagar, last night, the officials said.
Two militants were killed in the operation that lasted nearly 12 hours, they said.
Why some poor nations would rather spend money on training, arming and exporting terrorists to their neighbours, instead of spending that amount on the welfare of their own people!