For LEED / IGBC Consultancy, Green Building Design, Green Homes, Green Factory Buildings, Green SEZs, Green Townships & Energy Audits -
www.greentekindika.com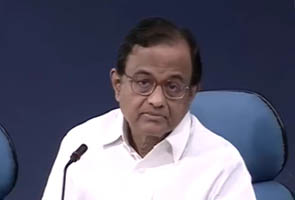 Chennai: The Madras High Court has dismissed a petition by Home Minister P Chidambaram against a plea challenging his election in 2009.

In his application, Chidambaram had contended that there were some defects in the petition filed by his immediate AIADMK rival R S Raja Kannappan Kannappan, who lost the election by just 3,354 votes.

Chidambaram had claimed that the high court registry had noted the defects when the petition was filed by Kannappan.

Dismissing Chidambaram's application, Justice K Venkatraman said, "There cannot be any doubt that an Election petition filed with defects which cannot be curable cannot be considered as an election petition at the end. However, in the case on hand, the defects pointed out by the officer concerned are not defects which are not curable warranting dismissal of the election petition."

Kannappan in his petition filed on June 25, 2009 alleged that Chidambaram's election 'deserved' to be declared void due to 'manipulation' of votes and 'corrupt practices' committed by him, his election agents and others, with his consent.