For

US-LEED, LEED India, IGBC Green Homes, Green Factory Buildings, Green SEZs, and Green Townships

:

www.greentekindika.com
Have you read, "
Mayhem of the Miserables
!
" available @ US$ 1/- with
the Smashwords Summer/Winter promotion, ending July 31, 2011
NDTV Correspondent, Updated: July 11, 2011 16:36 IST.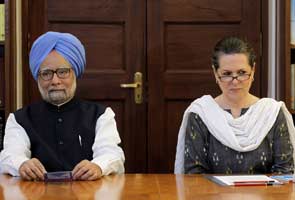 New Delhi: The Cabinet will be reshuffled tomorrow evening - sources at Rashtrapati Bhawan say the President and her team have been alerted to the swearing-in. The actual reshuffle will be less dramatic than anticipated, suggest sources in the government.

This morning, Dr Manmohan Singh met with UPA President Sonia Gandhi at his home where they reportedly finalised his new list of ministers.

Sources say on the menu for tomorrow is the swearing-in of three cabinet ministers, four ministers of State with Independent Charge, and six Ministers of State.

Beni Prasad Verma, currently Minister of State for Steel, is expected to be elevated to Cabinet rank. And E Ahamed of the Indian Union Muslim League is likely to be made a Minister of State with Independent Charge. He is currently a minister of state for external affairs.
Film actor Raj Babbar, who did the Congress proud by winning the high-profile Firozabad seat in a 2009 by-election defeating Dimple Yadav, the wife of Akhilesh Yadav and daughter-in-law of Mulayam Singh Yadav, is likely to become a minister. This is Babbar's first Lok Sabha term as a Congressman. He was earlier a member of Mulayam's Samajwadi Party.