FOR LIGHTER READING, Download your free copy of "
My First Beer
" Now
with
the Smashwords Summer/Winter promotion, ending July 31, 2011
Agence France-Presse, Updated: July 24, 2011 13:54 IST.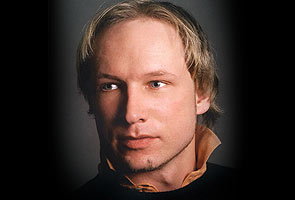 Oslo: The suspect in Norway's twin attacks that killed at least 92 people admitted responsibility and said the carnage was long planned as the nation mourned victims of its worst violence since World War II.
Anders Behring Breivik, 32, was arrested for allegedly shooting at least 85 people dead at a youth Labour Party meeting on an island and killing seven more in a car bomb explosion which ripped through government buildings in Oslo.
"He admitted responsibility," Behring Breivik's lawyer Geir Lippestad told Norwegian media. While there was no official confirmation of the man's identity, he was widely named as Anders Behring Breivik by local media.
"He feels that it was cruel to have to carry out these acts but that, in his head, it was necessary," Lippestad said. Oslo police spokeswoman Viola Bjelland told AFP on Sunday that the suspect was "cooperative."
King Harald V, Prime Minister Jens Stoltenberg and other ministers were to attend mass at Oslo cathedral on Sunday morning.
A rambling 1,500-page tract apparently written by Behring Breivik said he has been preparing the "martyrdom operation" since at least autumn 2009.
The Internet document -- part diary, part bomb-making manual and part political rant in which he details his Islamophobia - explains how he set up front mining and farming businesses to prepare the attacks for which he was arrested on Friday.