FOR LIGHT READING, Download your free copy of "
My First Beer
" Now
with
the Smashwords Summer/Winter promotion, ending July 31, 2011
Indo-Asian News Service, NDTV / Updated: July 19, 2011 13:23 IST.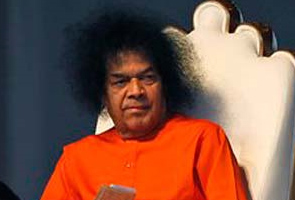 Hyderabad: Cash, gold and silver continue to tumble out of cupboards in the late Sathya Sai Baba's residential quarters in Puttaparthi town of Andhra Pradesh, with valuables worth nearly R

s.

59 crore being found so far in three rounds of counting.
In the latest round of inventory taken up on Monday at Yajur Mandir in Prashanti Nilayam, Anantpur district officials found ornaments, cash and other valuables.
The inventory, the third in a month, yielded 34.5 kg of gold, 340 kg of silver and R

s.

1.90 crore of cash till Monday night. The counting resumed Tuesday morning in the presence of Sathya Sai Central Trust officials.
Anantapur district collector Durgadas told reporters that the counting began at 10.45 am on Monday and lasted nearly 12 hours. The jewellery, cash and other valuables were found in six rooms, which were not opened in the earlier rounds.
The officials found gold bangles, earrings, silver mugs, silver cookware, plates, spoons, puja material, expensive saris, shirts, trousers and other gift items.
The officials believe there might be more rooms and closets which were not searched earlier and might yield more treasure.
The third haul is likely to raise further doubts about the functioning of the trust, which manages the affairs of the vast spiritual empire of Sathya Sai Baba.