FOR LIGHT READING, Download your free copy of "
My First Beer
" Now
with
the Smashwords Summer/Winter promotion, ending July 31, 2011
Mid-Day.com, NDTV / Updated: July 19, 2011 11:31 IST.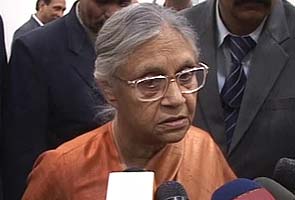 New Delhi: In fresh case of embarrassment to the Sheila Dikshit government, the Delhi Lokayukta has taken a stern stand against the Delhi Chief Minister.

On Monday, Delhi Lokayukta Manmohan Sarin passed an order, slamming the chief minister for "misrepresenting" facts. Sarin stated that to garner popularity ahead of the 2008 assembly polls, despite knowing that this was not the case, Dikshit announced that 60,000 low-cost flats were ready. He recommended the President to censure her for misrepresenting the facts.

Sarin's order came following investigation into the complaint filed by advocate Sunita Bhardwaj, a BJP member. In her defence, Dikshit told the Lokayukta that the complaint was a part of the strategy of principal rival political party to "malign her as a part of political vendetta".