www.greentekindika.com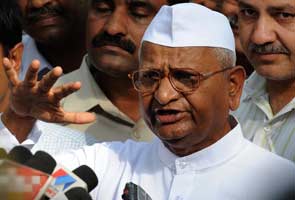 New Delhi: The making of the Lokpal Bill has seen a series of unsuccessful meetings between the government representatives and civil society members of the drafting panel.

Today, the stage is set for a showdown between the government and the Opposition parties at the all-party meeting on the bill to be held at the Prime Minister's residence.

The objective of the meeting is to evolve a consensus on the bill, something that the drafting panel has failed to achieve.

The bill is intended to help rout corruption among politicians and bureaucrats. Five ministers and five activists led by Gandhian Anna Hazare were assigned to draft the Bill. But so dramatic were the differences between the two sides that India now has two drafts of the same Bill.

Both the sides have had eight rounds of meeting so far. The key sticking points are the inclusion of the Prime Minister and the higher judiciary under the ambit of the bill, something that Team Anna has been demanding from the very beginning.

The all-party meeting will discuss both the bills.

Apart from Anna Hazare and his team of activists, the meeting will be attended by parties across the political spectrum. BJP and the Left have confirmed their participation. Janata Dal (United) (JD-U), Shiromani Akali Dal (SAD), Dravida Munnetra Kazhagam (DMK), All India Anna Dravida Munnetra Kazagham (AIADMK), Nationalist Congress Party (NCP), Trinamool Congress, Janata Dal (Secular) (JD-S), Rashtriya Janata Dal (RJD), Telangana Rashtra Samiti (TRS), and Rashtriya Lok Dal (RLD) will also attend the meeting. Shiv Sena, however, will stay away. (Read: NDA to attend Lokpal meet, Shiv Sena to skip)
Lets home that this crucial meet arrive at consensus draft that could finally be adapted by the Parliament!
Justice Santosh Hedge also supported Lok Pal without higher judiciary and the PM to be under its purview, to start with!!
I too, firmly, believe that a Lok Pal should be brought in place and the same can be improvised upon, in due course, based on its utility!!!