www.greentekindika.com
A VVIP state guest who shuns red carpet
Last Updated :
02 Jul 2011 11:38:38 PM IST /
http://expressbuzz.com
.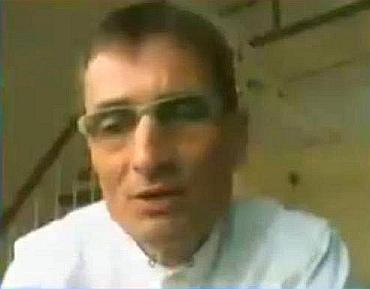 Photo Courtesy: rediff.com
It is not very well known that it took five years, after Interpol traced Kim Davy to Denmark in 2002, for Denmark to consider his extradition. That was after the attacks on New York forced changes in Denmark's terror laws. New Delhi then entered into extraordinary negotiations to pave the way for extradition of someone who dropped over four tonnes of arms in Purulia, near Ananda Marg headquarters. To characterise what followed as 'negotiations' would be a misuse of the word as you will see, but first, Denmark wanted to know what kind of evidence there was against Kim Davy, what the Indian laws were, how long the legal process would take and what kind of sentencing could be anticipated. Over a year this to and fro continued. Denmark wanted India to make certain promises to safeguard Kim Davy's well-being during the trial process, if he were indeed to be extradited.
New Delhi agreed to all the conditions over three installments. Initially, Denmark was not happy with the wording of the conditions, so New Delhi acceded to the language Denmark wanted. We gave in to every comma, full stop, semi colon in Denmark's formulation. We signed on the dotted line. Eight very specific assurances were sought and all eight were solemnly pledged. India promised, among other things, that Kim Davy, protected by European convention, would be transferred to Denmark within three weeks after sentencing to serve out his sentence; in case he received capital punishment, his sentence would automatically be commuted to life. Denmark was given to understand that the trial period could be between six months to a year, because the evidence had already been accepted by court.