Have your free copy of
"
My First Beer
"
with
the Smashwords Summer/Winter promotion, ending July 31, 2011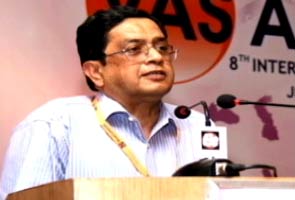 New Delhi: Former Central Vigilance Commissioner (CVC) PJ Thomas has appealed to President Pratibha Patil to wait for the outcome of his plea in court before the new CVC is appointed. In March this year, the Supreme Court declared that appointment of Thomas as India's CVC was invalid.

Yesterday, Thomas filed a writ petition in Delhi High Court saying new the CVC should be appointed only after a decision is taken on his March application.

"The SC judgement was delivered by a three-judge bench whereas it should have been a five-judge bench. Then the legality and validity of this judgement itself is disputed," Will Mathews, Counsel for PJ Thomas, told NDTV. He added that the new CVC should be appointed "only when the legality and validity of this judgement is verified."
Decent and Dignified people know when to get off and on!