Have your free copy of
"
My First Beer
"
with
the Smashwords Summer/Winter promotion, ending July 31, 2011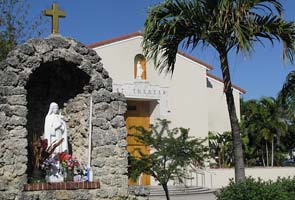 Thrissur: A nine-year-old girl who failed to take confession in a Church here was allegedly slapped by the angry Vicar, prompting the child's father to file a police complaint.

The police said as per the complaint, Father Paul Pulikottil, the Vicar of the nearby Vadookara Little Flower Parish Church, had allegedly slapped the girl on July 9 in the church hall in the presence of several others.

The girl's father, Biju, who is the president of the Kerala Catholic Youth Movement of the parish unit, said the Vicar had ordered that all children who had received their first Holy Communion, should confess once every three months.
Rarely will we find a Catholic Teacher - men or women - who wouldn't, sadistically, abuse their kid students!