For

US-LEED, LEED India, IGBC Green Homes, Green Factory Buildings, Green SEZs, and Green Townships

:

www.greentekindika.com
Have you read, "
Mayhem of the Miserables
!
" available @ US$ 1/- with
the Smashwords Summer/Winter promotion, ending July 31, 2011
Associated Press, Updated: July 07, 2011 19:34 IST / NDTV.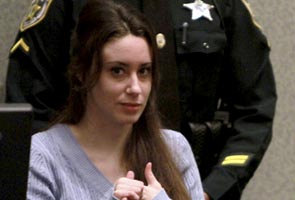 Orlando: A judge sentenced Casey Anthony on Thursday to four years for lying to investigators but says she can go free in late July or early August because she has already served nearly three years in jail and has had good behaviour.

While acquitted of killing and abusing her two-year-old daughter Caylee, Anthony was convicted of four counts of lying to detectives trying to find her daughter in July 2008. She lied to them about working at the Universal Studios theme park, about leaving her daughter with a non-existent nanny named Zanny, about leaving the girl with friends and about receiving a phone call from her.

At the time of the girl's disappearance in June 2008, Anthony, a single mother, and Caylee were living with Anthony's parents, George and Cindy Anthony, in suburban Orlando. No one has come forward as the child's father.