For

US-LEED, LEED India, IGBC Green Homes, Green Factory Buildings, Green SEZs, and Green Townships

:

www.greentekindika.com
Have you read, "
Mayhem of the Miserables
!
" available @ US$ 1/- with
the Smashwords Summer/Winter promotion, ending July 31, 2011
NDTV Correspondent, Updated: July 07, 2011 17:25 IST.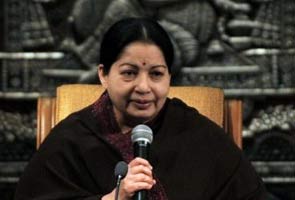 Chennai: DMK leader Dayanidhi Maran's resignation today evoked the same response from Jayalalithaa as it did from the BJP: too little, too late.
"This is something long overdue," she said in Chennai today. "The Prime Minister should have made him resign a long time ago."
As Chief Minister of Mr Maran's home state, she also warned that a thorough investigation will be conducted on the charges against him.
"The end of the DMK has long been decided by the Marans," declared Jayalalithaa today.
Mr Maran resigned this morning as Union Textiles Minister, 24 hours after the CBI declared that it had evidence against him in the telecom scam.
In Tamilnadu there is tradition of voting in, again, the one of the Two mail parties ie., DMK & AIDMK, after a while; at that point of time what the Tamil voter see is the performane and the corruption charges of the current incumbent government and forget the past performance and the corruption charges of the previous ruling party.