LEED Consultancy, Green Building Design, Green Homes, Green Factory Buildings, Green SEZs, Green Townships.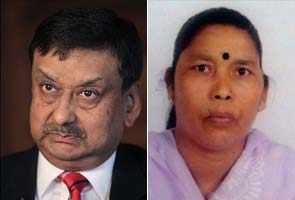 Prabhu Dayal /

Santosh Bhardwaj.
New Delhi: Government sources have told NDTV that Foreign Secretary Nirupama Rao has ordered a review of the policy of sending domestic help abroad. This comes after the allegations of mistreatment of domestic help, faced by the Indian Consul General in New York Prabhu Dayal.

The source has revealed that the government will look at the policies other countries have in this regard.

This comes after Indian government decided to back Mr Dayal saying the allegations levelled against him appeared to be "motivated and baseless" and voiced concern over Indian diplomats being targeted in the US.

"We are disappointed and surprised at the allegations against Consul General (CG) of India in New York, Mr Prabhu Dayal, by his former employee, which appear to be motivated and baseless," External Affairs Ministry spokesperson Vishnu Prakash said in a statement.
One is very disappointed at the
statement the
Ministry of External Affairs defending Prabhu Dayal, as if they were on the spot, all the while!
Prabhu Dayal still has to answer why he retained Santosh Bhardwaj's passport, illegally, for so long, which is a criminal offence both in India and US!!
He also needs to explain how much he has charged from the Government Exchequer, for keeping a domestic maid, and how much he has actually paid to her!!!