LEED Consultancy, Green Building Design, Green Homes, Green Factory Buildings, Green SEZs, Green Townships.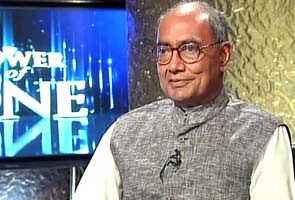 New Delhi: While Finance Minister Pranab Mukherjee may be playing down the controversy over his office being tapped, Congress general secretary Digvijaya Singh says it is unheard of, and that an enquiry must be ordered in the incident.

He speaks exclusively to NDTV's Sreenivasan Jain.

NDTV: Mr Singh, this is also been seen at some level that all is not well within the Congress and the UPA parivar, and there are questions being asked about the leadership; there are questions being asked about the division within the UPA. Take this entire business of the suspected tapping of the Finance Minister's office - I know it is something which is been there in the news but it has now surfaced in a much more categorical way. Were you as appalled when you read that news as the rest of the country?

Digvijaya Singh: I'm naturally surprised that Finance Minister's office may be tapped or may be bugged. This is something unheard of and I think the government should take a sort of a view on this and look into this and should enquire into, after all, who is responsible for this?