For LEED
Consultancy
/ IGBC
Certifications
, Green Building
Design
, Green Homes, Green Factory Buildings, Green SEZs, Green Townships
&
Energy Audits
-
www.greentekindika.com
With Due Acknowledgement To:
BY MIKE FLEEMAN, people.com / Thursday September 01, 2011 07:30 PM EDT.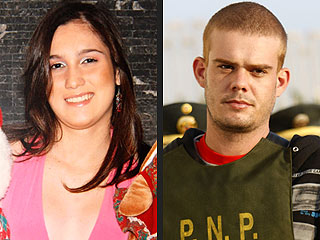 Stephany Flores Ramirez and Joran van der Sloot / Splash News Online; AP.
Joran van der Sloot was formally charged Thursday with murder in the death of a Peruvian woman who had allegedly discovered his link to the disappearance of Natalee Holloway.
The Dutchman faces a 30-year prison sentence and a restitution payment of $73,000 to the family of Stephany Flores, 21, who was found bludgeoned to death in van der Sloot's hotel room in Lima in May 2010, CNN reports.
Van der Sloot has offered to plead guilty, claiming temporary insanity, but is seeking a much shorter prison term, his lawyer has said.
He allegedly killed Ramirez after becoming enraged when he realized she had looked at his laptop and learned of his connection to 18-year-old Holloway, who disappeared from the island of Aruba in 2005.