For LEED
Consultancy

/ IGBC

Certifications

, Green Building

Design

, Green Homes, Green Factory Buildings, Green SEZs, Green Townships

&

Energy Audits

-
www.greentekindika.com
NDTV Correspondent, Updated: August 24, 2011 14:05 IST.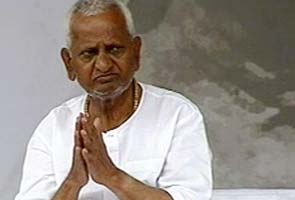 New Delhi: Wednesday morning brought hope of a breakthrough, but the Team-Anna-Government talks on Lokpal seem to have hit a roadblock. Talks are stuck on a few points that neither side wants to relent on - among them that the Lokpal should cover junior bureaucrats and that the new anti-corruption law should cover both the Centre and the states.
Sources say Law Minister Salman Khurshid is taking a new draft of the Lokpal Bill to Finance Minister Pranab Mukherjee, who was assigned the task of handling talks with Team Anna by the Prime Minister yesterday. This new draft, the result of several rounds of discussions between the Law Minister and other government representatives and Anna's aides - Arvind Kejriwal, Prashant Bhushan and Kiran Bedi - could also be circulated at an all-party meeting at 3.30 pm today, as the government tries to build political consensus on the Lokpal issue.
Kiran Bedi, who has been tweeting updates on her team's talks with the government, said in her latest tweet, "Meeting over 3 sticking issues of lokayut and others held. Discussions continue. But we r running out of time Today is vital. (sic)" The third round of discussions will be held after lunch.
The government's priority right now is to get Anna Hazare to break his nine-day-old fast and then it will look to buy time to negotiate on sticking points. "There can be convergence," Mr Khurshid said of the government's Lokpal Bill versus the activists' draft. "But convergence cannot happen the instant talks begin...it takes time." He also said that both sides must focus first on convincing Anna to end his fast, given his fragile health.
Mr Hazare's doctors said the 74-year-old activist slept through the night which has helped improve his condition. He appeared on stage a little after 11 am and slammed the government for lacking the will to introduce a tough new Lokpal Bill to paralyze corruption among public servants.