For LEED / IGBC
Certifications

,

Consultancy

, Green Building

Design

, Green Homes, Green Factory Buildings, Green SEZs, Green Townships

&

Energy Audits

-
www.greentekindika.com
Josh Layton and Sam Jones, guardian.co.uk / Friday 5 August 2011 11.53 BST.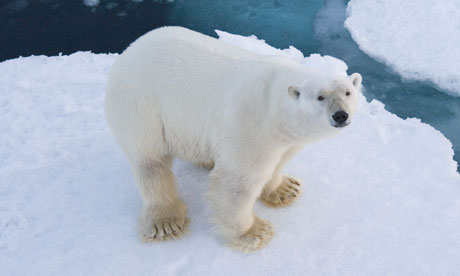 A polar bear has mauled to death a British citizen in Norway, according to reports. Photograph: Andrew Stewart/Rex Features.
Four others injured in attack at Von Postbreen glacier on remote island of Spitsbergen

.
A Briton has reportedly been mauled to death by a polar bear that injured four others in a tour group at a Norwegian beauty spot.
The tourists killed the bear at the Von Postbreen glacier on the remote island of Spitsbergen, according to reports by Norwegian news agency NTB and other outlets.
A spokeswoman for the Svalbard district governor's office, said: "One person has died and four others are injured. Their injuries are serious."
She said the five were travelling with a "British group" but could not give specific details about their nationalities.
The district governor's office issued a statement saying the authorities had received news of the attack at 7.30am on Friday. "The four injured people are now at the Longyearbyen hospital. An ambulance is now scheduled to fly the patients to the hospital in Tromsoe."