For LEED Consultancy, Green Building Design, Green Homes, Green Factory Buildings, Green SEZs, Green Townships,
Amelia Hill, guardian.co.uk / Tuesday 2 August 2011 12.33 BST.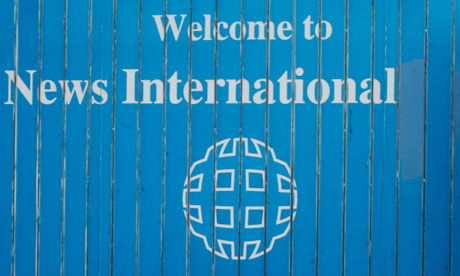 Unnamed man held over phone-hacking inquiry at News International. Photograph: Kirsty Wigglesworth/AP.
Unnamed man, believed to be former NoW managing editor Stuart Kuttner, taken into custody for questioning.
A key new arrest has been made in the phone-hacking scandal.
Police from both Operation Weeting, the Metropolitan police investigation into alleged phone hacking, and Elveden, the investigation into allegations of inappropriate payments to police, are understood to have been involved.
The development is the latest in a scandal that has already caused the closure of the News of the World, and the resignation of two top police officers, as well as 10 arrests.
The man at the centre of the new arrest is s understood to have been arrested on suspicion of conspiring to intercept communications, contrary to Section1 (1) Criminal Law Act 1977, and on suspicion of corruption allegations contrary to Section 1 of the Prevention of Corruption Act 1906.