For LEED
Consultancy

/ IGBC

Certifications

, Green Building

Design

, Green Homes, Green Factory Buildings, Green SEZs, Green Townships

&

Energy Audits

-
www.greentekindika.com
NDTV Correspondent, Updated: August 27, 2011 13:18 IST.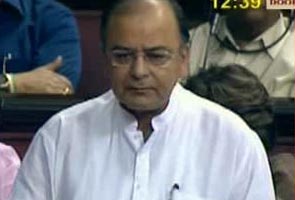 New Delhi:
Highlights of BJP leader Arun Jaitley's speech in the Rajya Sabha during the Lokpal Debate:
Our democracy is on trial
There is a movement going on in our country which has given us a clear message: people no longer willing to accept present status quo - that corruption in many areas has almost become a way of life.

People in higher position have a tendency to get away...there are cover-ups...where accountability norms are not very high and the average man has to confront corruption as a way of life.
We are not legislating, we are only deciding the parameters of the Lokpal and the areas which should come within scope and which should be kept outside.
We should have two guiding principles: The time has come to raise the bar of accountability in India. Routine structures have not responded to enormity of challenges. We should not have knee-jerk solution which are not consistent with our Constitution.