For LEED
Consultancy

/ IGBC

Certifications

, Green Building

Design

, Green Homes, Green Factory Buildings, Green SEZs, Green Townships

&

Energy Audits

-
www.greentekindika.com
ndtv.com / NDTV Correspondent, Updated: August 18, 2011 18:16 IST.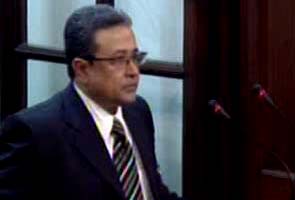 New Delhi:
The Rajya Sabha voted today to impeach Calcutta High Court judge Justice Soumitra Sen.
In the first televised impeachment proceedings ever, the Upper House voted 172 to 17 in favour of Justice Sen's impeachment. The motion was first passed by voice vote and then through division.
Since the motion was passed by more than two-thirds of the members present and voting, it will now go to the Lok Sabha within a week. If it is approved by both the Houses of Parliament in the same session, the motion would go to the President, who can order the removal of the judge from office.
A special committee constituted by Rajya Sabha chairman Hamid Ansari had found charges of financial irregularities against Justice Sen to be correct. He is accused of misappropriating nearly Rs. 24 lakh in the 1990s when he was a lawyer and was appointed receiver by the Calcutta High Court.
He is the first High Court judge to face impeachment proceedings in the Upper House
Earlier today, Senior BJP leader Arun Jaitley tore into Justice Soumitra Sen's defence, saying that the latter had misled the House. The 53-year-old judge had claimed that he was being made a "sacrificial lamb" while facing impeachment proceedings in the Rajya Sabha yesterday.
Mr Jaitley, who is the Leader of the Opposition in the Rajya Sabha, supported the motion moved by CPI(M) leader Sitaram Yechury for Justice Sen's removal and said that he had gone through the entire evidence in the judge's case and found it to be in tandem with the inquiry that proved misappropriation of funds by Justice Sen. (Watch: Justice Sen misled the House, says Arun Jaitley)