For LEED Consultancy, Green Building Design, Green Homes, Green Factory Buildings, Green SEZs, Green Townships,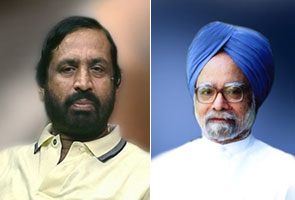 New Delhi: Suresh Kalmadi - a PR nightmare for the government - is about to gift some more sleepless nights. Mr Kalmadi, who served as the Chairman of the Organising Committee for the Commonwealth Games, is in jail for corruption.

Now, the government's auditor has blamed the Prime Minister's Office for promoting Mr Kalmadi to head the Organising Committee (OC). A report by the Comptroller and Auditor General (CAG), to be presented in Parliament in the next few days, states, "In our opinion , the decision of the PMO for appointing Suresh Kalmadi as Chairman of the OC facilitated the conversion of the originally envisaged government - owned OC into a body effectively outside the government control."

Mr Kalmadi was made head of the Organising Committee in 2004 when he was President of the Indian Olympic Association. Then Sports Minister Sunil Dutt had opposed Mr Kalmadi's selection. He wrote to the Prime Minister pointing out that the government had earlier said that the Sports Minister would be in charge of the Commonwealth Games. However, despite Mr Dutt's objections, the PMO endorsed Mr Kalmadi as the head of the OC on December 6, 2004. The PMO, while clearing Mr Kalmadi appointment, cited the 1982 Asian Games as precedence. Sunil Dutt had also highlighted how he had actually come to know of Mr Kalmadi's appointment from the newspapers.

In 2007, Mani Shankar Aiyar who was the then Sports Minister also sounded the alarm bells on Mr Kalmadi, writing to the Additional Secretary in the Prime Minister's Office. Mr Aiyar said that there was a need to overhaul the Organising Committee, and that without an overhaul, it would be impossible for the government to address the excesses of Kalmadi and his cohorts. He also wrote to the Prime Minister in the same month stressing that the Organising committee needed to be recast, and that Mr Kalmadi should be replaced with a younger MP as a minister in-charge.

Guided by Mr Kalmadi, the Organising Committee seemed to treat the Commonwealth Games as some sort of personal fiefdom, awarding contracts for equipment and services to companies who quoted the most expensive rates. The weeks before the Games were littered with callow preparations that unfolded, much to India's dismay, on international media. A bridge meant to be used by pedestrians near a stadium collapsed. The Village meant to house the thousands of athletes was an egregious example of mismanagement and carelessness. Roofs in apartments were leaking, bathrooms had human feces piled up on the floor, and beds were marked with the paws of stray dogs that had indulged in a sleepover.
Full Story at,