For LEED Consultancy, Green Building Design, Green Homes, Green Factory Buildings, Green SEZs, Green Townships,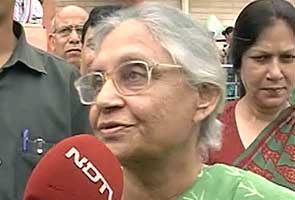 New Delhi: Sheila Dikshit has been blamed for costing the government R

s.

31 crore in losses by deciding to use imported equipment for street lighting in Delhi during the Commonwealth Games.

The government's auditor finds that after the Chief Minister's sanction, lights were bought at a price that ranged from R

s.

25,000 to 32,000 each - "far higher than the fair price computed."

The Games were held in Delhi in September 2010.

The Comptroller and Auditor General (CAG) also cites the example of a company named Space Age, which imported low-cost bulbs from Saudi Arabia. Space Age allegedly paid R

s.

5,000 per light but charged the government R

s.

25,000 per light - earning a super profit of more than R

s.

2.5 crores.