For LEED
Consultancy

/ IGBC

Certifications

, Green Building

Design

, Green Homes, Green Factory Buildings, Green SEZs, Green Townships

&

Energy Audits

-
www.greentekindika.com
NDTV Correspondent, Updated: August 11, 2011 21:13 IST.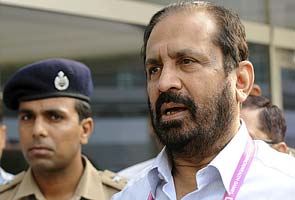 New Delhi: Just how Suresh Kalmadi became the man in charge of organising the Commonwealth Games in India has become India's latest whodunit. It now appears that the Chairman of the Organising Committee (OC) of the Commonwealth Games, Suresh Kalmadi had allegedly forged documents to get his office.
Documents, now in NDTV's possession, show that not only did Mr Kalmadi manipulate documents to become the OC chairman, he also managed to get large payments cleared. For instance, during the NDA regime in 2003, Mr Kalmadi spent Rs. 32 crore as gifts to foreign sports federations. When confronted by the then Sports Minister Vikram Verma, Mr Kalmadi allegedly claimed it has been cleared by the then Prime Minister, Atal Behari Vajpayee.
Mr Kalmadi says the Prime Minister cleared the payment on phone. Mr Verma says such claims are completely incorrect.
As Chairman of the OC, Mr Kalmadi led a team of men whose biggest trademark became bare-faced corruption. He was arrested in April.
NDTV has found that a report by the government's auditor blames the Prime Minister's Office for Mr Kalmadi's elevation to head of the committee that stole crores from the country. "In our opinion, the decision of the PMO for appointing Suresh Kalmadi as Chairman of the OC facilitated the conversion of the originally envisaged government-owned OC into a body effectively outside the government control," writes the Comptroller and Auditor General.