Download your free copy of
"
My First Beer
"
Now
with
the Smashwords Summer/Winter promotion, ending July 31, 2011
From Hakim Almasmari, For CNN / July 15, 2011 -- Updated 0231 GMT (1031 HKT).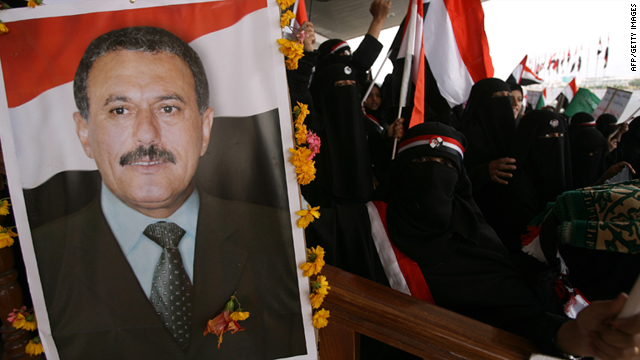 Yemeni men and children hold up portraits of President Ali Abdullah Saleh during a pro-regime rally in Sanaa on July 1.
Sanaa, Yemen (CNN) -- President Ali Abdullah Saleh will return to his country Sunday, a homecoming that also marks the 33rd anniversary of his rule, a senior ruling party official said Wednesday.
Zaid Thari, a political advisor for Saleh's ruling General People Congress Party, said the president's health is improving quickly and that Yemenis will celebrate his return.
"The Yemeni government all along insisted that Saleh's health situation was not major," Thari said.
Saleh has been undergoing medical treatment in Saudi Arabia following a June 3 attack on the presidential compound that left him severely burned.
But even during his treatments -- which included eight surgeries -- Saleh was under pressure to embrace a political transition plan developed by the Gulf Cooperation Council that included plans for him to step down, following months of widening anti-government protests and sentiment in his country.