For

US-LEED, LEED India, IGBC Green Homes, Green Factory Buildings, Green SEZs, and Green Townships

:

www.greentekindika.com
Have you read, "
Mayhem of the Miserables
!
" available @ US$ 1/- with
the Smashwords Summer/Winter promotion, ending July 31, 2011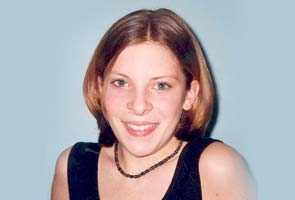 Milly Dowler was abducted and murdered in March, 2002.
London: Political pressure is bearing down on Rebekah Brooks, a top executive of the News Corporation in Britain, following allegations that one of the company's newspapers hacked the cellphone of a 13-year-old girl who was abducted and murdered in 2002, when Ms. Brooks was its editor.
Prominent politicians chastised the company and Ms. Brooks, and Ford Motor Company suspended advertising in The News of the World, the tabloid that has faced a long-running scandal over the widespread interception of voice mail messages of celebrities and other public figures.
Ed Miliband, leader of the opposition Labour Party, said Tuesday that Ms. Brooks should "consider her conscience and consider her position" after the disclosures.
"It wasn't a rogue reporter," Mr. Miliband said. "It wasn't just one individual. This was a systematic series of things that happened, and what I want from executives at News International is people to start taking responsibility for this." News International is the News Corporation's British newspaper division, and Ms. Brooks is now its chief executive.
Prime Minister David Cameron took time out from a visit to British troops in Afghanistan to lament what he called a "truly dreadful situation." The police, he added, "should investigate this without any fear, without any favor, without any worry about where the evidence should lead them."
Adding to the pressure, Ford Motor Company said it was suspending advertising until the newspaper concluded its investigation into the episode. "We are awaiting an outcome from The News of the World investigation and expect a speedy and decisive response," Ford said in a statement released to news agencies. Under an onslaught of Twitter messages demanding a boycott of the paper, several other companies said they were reviewing their advertising policies.
Late Tuesday, The Guardian reported that the police would review every highly publicized murder, kidnapping or assault involving a child since 2001 for evidence of phone hacking. That would include the notorious case of Madeleine McCann, the 3-year-old who disappeared while her family was on vacation in Portugal in 2007.
Instead of using their hacked information for publishing in the tabloid to get circulations, they should have, ethically

, shared this information with the Police who probably would have saved the

victims

!