For

LEED Consultancy, Green Building Design, Green Homes, Green Factory Buildings, Green SEZs, Green Townships.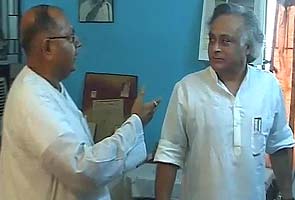 Kolkata: After getting the initial nod from West Bengal chief minister Mamata Banerjee yesterday over his draft Land Acquisition Bill, Union Rural Development Minister Jairam Ramesh today said that he is willing to modify the Bill based on her party, the Trinamool Congress' (TMC) suggestions.

Mr Ramesh's statement came after his meeting with Trinamool leader D Bandyopadhay, the man considered to be behind the party's land policy.

After the meeting, the minister said that the main issue with the TMC is the role of the government in the acquisition of land for private players with respect to projects that serve a public purpose.

The current draft of the Bill allows state governments to acquire land for private players if the project in question serves a defined public purpose.

Mr Bandyopadhyay said that the term 'Public Purpose' needs to be strictly defined and that he has provided suggestions running into seven pages to Mr Ramesh.

The minister, on his part, assured Mr Bandyopadhyay of defining the relevant clauses in the Bill.

The developments bode well for the government considering Ms Banerjee has, in the past, opposed the previous versions of the Bill. Not surprising then, that Mr Ramesh chose Ms Banerjee's residence as the first stop yesterday to seek consensus for the crucial and controversial Bill. The chief minister, at the end of the meeting, seemed satisfied with the draft Bill.

Definition of 'Public Purpose' should strictly eliminate any and every form of Private Projects!