www.greentekindika.com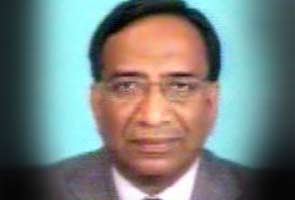 New Delhi: A three-member committee consisting of Prime Minister Manmohan Singh, Home Minister P Chidambaram and Opposition leader Sushma Swaraj met at the PM's residence in Delhi today to select the new Central Vigilance Commissioner (CVC).

Sources have told NDTV that Defence Secretary Pradeep Kumar has been unanimously selected by the committee to be the new CVC. Kumar retires as Defence Secretary on July 31. He is a Haryana cadre IAS officer of the 1972 batch, and was Disinvestment Secretary and Secretary, Defence Production, before becoming the Defence Secretary.

"The name of the new CVC has been finalised; no objections were raised. The name will be announced by government," said Sushma Swaraj after the meeting.
Good to hear that this time, it was an unanimous decision; hope he performs well in his duties!

Full Story at,