www.greentekindika.com
FOR LIGHT READING, Download your free copy of "
My First Beer
" Now
with
the Smashwords Summer/Winter promotion, ending July 31, 2011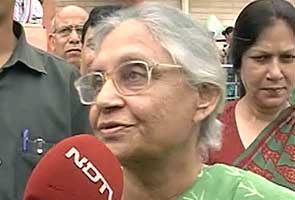 New Delhi:
Delhi Chief Minister Sheila Dikshit has contested that she misled the public ahead of the last elections in Delhi by claiming that low-cost housing had been constructed by her government.
Earlier this week, the Delhi Lokayukta or ombudsman, Manmohan Sarin, said that Mrs Dikshit misrepresented the facts during her campaign for re-election in 2008 by claiming that 60,000 flats were ready for poor families in need of cheap housing.
The Lokayukta asked President Pratibha Patil to censure Mrs Dikshit. Mrs Dikshit said that she is reviewing her legal options and is likely to respond to the Lokayukta's statement.
Mrs Dikshit told NDTV today, "It was a policy that we made. All political parties list certain things in their manifesto...you cannot equate corruption with the intention to build houses."
The BJP, in the line of fire for allegations of corruption against its Chief Minister in Karnataka, had urged the Congress to take action against Mrs Dikshit instead of focusing on the political crisis in Karnataka. The Congress has asked for the resignation of Karnataka's Chief Minister, BS Yeddyurappa, on the basis of a report prepared by the state's Lokayukta on illegal mining. The BJP responded that the Congress is guilty of double-standards, because it has ignored the Delhi Lokayukta's report on Mrs Dikshit.