www.greentekindika.com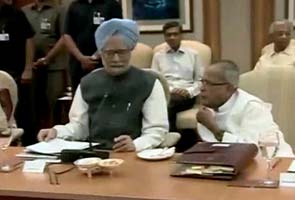 New Delhi: The making of the Lokpal Bill has seen a series of unsuccessful meetings between the government representatives and civil society members of the drafting panel. Today, the stage is set for a showdown between the government and the Opposition parties at the all-party meeting on the bill which has begun at the Prime Minister's residence.

Here are the opening remarks by Prime Minister Manmohan Singh:

I welcome all of you to this All Party meeting on the Lokpal bill. I am grateful to you for having found the time to participate in this important meeting.

The enactment of a strong Lokpal bill has attracted a lot of attention during the past few months. As you know, we constituted a joint drafting committee consisting of five Union Ministers and five nominees of Shri Anna Hazare including himself. The committee had nine meetings. While considerable progress was achieved in evolving a consensus on many issues, a few important issues remain on which there is a divergence in our views and those of the nominees of Shri Anna Hazare. The papers circulated to you bring out these issues and my senior colleague Shri Pranab Mukherjee will elaborate on them as we go along.

There is no doubt that corruption is a major issue today. It is not that we do not have legal and institutional arrangements in place to tackle corruption. In fact, we have a number of laws, like the Prevention of Corruption Act, the Prevention of Money Laundering Act, the Central Vigilance Commission Act, the Right to Information Act etc. which empower citizens to have access to information and which provide for stringent action against delinquents. However, there is a feeling that the institutional arrangements in place are not strong enough to ensure that the guilty, especially those occupying high positions, are brought to book swiftly and given deterrent punishment.
Hope all parties would come out of this meet with a consensus, on a workable Lok Pal!