FOR LIGHT READING, Download your free copy of "
My First Beer
" Now
with
the Smashwords Summer/Winter promotion, ending July 31, 2011
By KARSON YIU and MARK SCHONE / http://abcnews.go.com / July 21, 2011.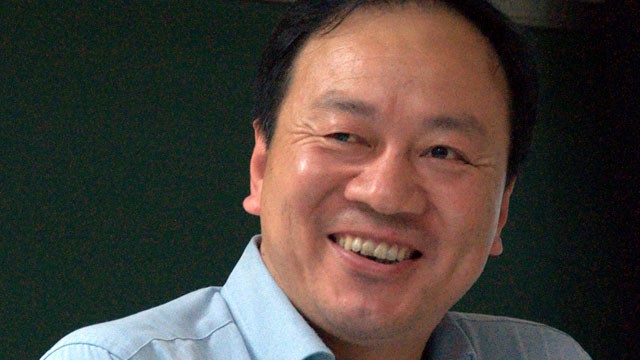 Wang Keqin, chief journalist of China Economic Times is seen in this undated file photo. (Yongxinge).
An investigative reporting unit led by one of China's top investigative reporters has been shut down in what a member of the unit told ABC News was a "shocking" move partly caused by government pressure.
Members of the China Economic Times investigative unit were told during a Monday morning meeting Monday of the Beijing-based newspaper's entire editorial staff that they would reassigned to other jobs as part of a "reshuffling."
Wang Kiqen, leader of the unit, would not comment when contacted, but fellow reporter Liu Jianfeng told ABC News that management said the paper need to focus more on hard economic news.
"I was shocked," said Liu. Liu said that he thought the team had fallen victim to both internal and external politics. "It was due to a combination of a debate within the newspaper about the proper editorial direction," said Liu, "and pressure from a government agency above them."
A reporter for the paper told the South China Morning Post that the paper's publisher and chairman, Han Lijun, said that the China Economic Times should focus on "positive economic reporting" and limit negative reporting to "commercial injustice and corporate corruption."