For

US-LEED, LEED India, IGBC Green Homes, Green Factory Buildings, Green SEZs, and Green Townships

:

www.greentekindika.com
Have you read, "
Mayhem of the Miserables
!
" available @ US$ 1/- with
the Smashwords Summer/Winter promotion, ending July 31, 2011
Associated Press / NDTV, Updated: July 11, 2011 12:18 IST.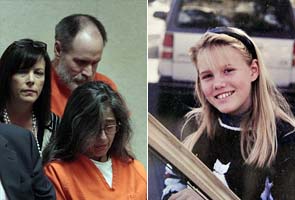 San Francisco: Jaycee Dugard, the California woman kidnapped in 1991 and held captive for nearly two decades, talked through tears about both the pain and determination she felt as she gave birth to her captor's child in his backyard while she was still just a girl herself.

Dugard was clear and composed throughout the interview with ABC News' Diane Sawyer on her show "Primetime" that aired Sunday night, but grew emotional when she talked about seeing the first of two girls fathered by Phillip Garrido.

When Sawyer asked how old she was at the time of the birth in the San Francisco Bay Area city of Antioch she said "14" with a small, incredulous laugh and a shake of her head.

"It was very painful," said Dugard, now 31, as tears welled in her eyes. "She was beautiful. I felt like I wasn't alone anymore."

She said she didn't know how she could protect the child, but said "I knew I could never let anything happen to her."

Dugard appeared younger than her 31 years as she talked to Sawyer on a couch and on a porch at her California home. The blond hair she had in now-familiar photographs from her childhood is now reddish-brown, and she wore a red sweater and a necklace with a pinecone charm on it, representing the last thing she touched before her 18-year captivity.

The interview came on the eve of Dugard's memoir about her time in captivity, "A Stolen Life," which will be released this week.
Truly courageous women or girl of her age to have survived this kind of ordeal!

Full Story at,