For

US-LEED, LEED India, IGBC Green Homes, Green Factory Buildings, Green SEZs, and Green Townships

:

www.greentekindika.com
Have you read, "
Mayhem of the Miserables
!
" available @ US$ 1/- with
the Smashwords Summer/Winter promotion, ending July 31, 2011
http://www.rediff.com / Last updated on: July 7, 2011 11:34 IST.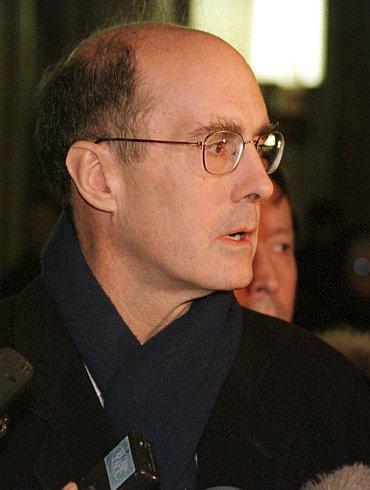 Aziz Haniffa in Washington, DC.
In an exclusive interview, Strobe Talbott, a key protagonist in resurrecting the United States-India relationship after India's nuclear tests in May 1998, talks about the US-India relations, Iran and the Pakistan situation toRediff.com's Aziz Haniffa.
Talbott, who is now president of the Brookings Institution -- a leading Washington, DC, think tank, -- adds, "And, by the way, one reason we may never be or not, in the foreseeable future, is because there is still a huge constituency in support of India's non-aligned status, despite the fact that I would say that non-alignment and the non-aligned movement is very much an artifact of the Cold War."
01) In Indo-US ties, the only focus of US has is purely business: to sell its Aircraft, Nuclear Technology, Outdated Armaments, et al;
02) Whereas India looks towards - inter alia - a demonstrable support in fighting against the terrorists infiltrating into its borders:
03) Otherwise each have own agenda that in not always in tune with the that of other, so India and US can never become allies, at the best, trade-partners!