Download your free copy of
"
My First Beer
"
with
the Smashwords Summer/Winter promotion, ending July 31, 2011
NDTV Correspondent, Updated: July 14, 2011 10:15 IST.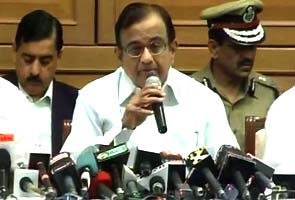 Union Home Minister, addressing Press Conference in Mumbai, this Morning.
Mumbai: Home Minister P Chidambaram is holding a press conference in Mumbai on the three serial blasts that killed 17 and injured more than 130 people last evening. Here are the points stressed by him in his language:
17 deaths confirmed . We have found one severed head that has been identified...that will take death toll to 18.




Do not rule out an attempt to derail Indo-Pak talks.



Not an attack on India's commercial capital. They (terrorists) chose the places because of the density of the population and the congestion in those areas.




No intelligence failure but perpetrators worked in very clandestine manner. There may be a very small group involved.




No intelligence input for yesterday's blast to central or state agencies - this is unfortunate.