LEED Consultancy, Green Building Design, Green Homes, Green Factory Buildings, Green SEZs, Green Townships.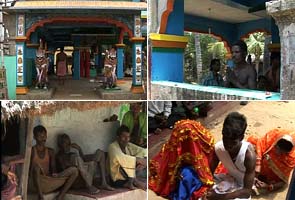 Puri: A board outside a temple for the Goddess Kali orders Dalits to stop at this point. "Harijans can pray from here," it declares. The warning sign was put up in August last year after three schoolgirls entered the shrine to offer Prasad to the Goddess, an icon of empowerment and Shakti.

The caretaker of the temple in Orissa's Puri district offers no apologies for the discrimination. "It is against tradition," he says, "Our fathers did not allow harijans to step inside the temple, and we will also bar their entry. We will die rather than let it happen."

''This is highly objectionable. How can they do it? I will take some time out personally and go there myself and take action against them," said L Punia, Chairman of the National commission for Scheduled Caste and Scheduled Tribes.
When Dalits or other discriminated classes convert into other religions, out of extreme frustration, the Hinduthva forces raise hue and cry; why can't they first reform Hindu religion?