LEED Consultancy, Green Building Design, Green Homes, Green Factory Buildings, Green SEZs, Green Townships.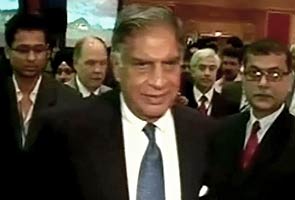 Kolkata: Tata Motors Limited move the Supreme Court today challenging the order of the Calcutta High Court refusing to stay distribution of land to owners at Singur.

"This is an exceptional case. If the land is distributed to farmers, it will be irreversible," the company said. The court will hear their plea tomorrow.

Earlier in a statement, the company spokesperson had said Tata Motors Limited will raise the matter before the Supreme Court as per the country's legal procedure.
01) In the meanwhile, Yesterday, West Bengal Government has filed a caveat

petition with the Supreme Court, so that no stay in-absentia could be obtained.
02)

The problems with this mega project, like any other such project planned in India, are,
i) that half the land acquired was much against the wishes of the farmer-owners due to the less-than-fair market price offered;
ii)

the inadequate 'Resettlement & Rehabilitation' packages offered;
iii) creates far less industrial jobs than what it takes away from the agricultural sector;
iv)

causes massive ecological imbalance; and finally
v) tries to acquire far more land than is required for the size of that project.
03)

Only for the above reasons, the High Court of Kolkata refused to entertain Tata's petition for a stay of the Government action to return the 400 odd Acres of land back to the original owners.