LEED Consultancy, Green Building Design, Green Homes, Green Factory Buildings, Green SEZs, Green Townships.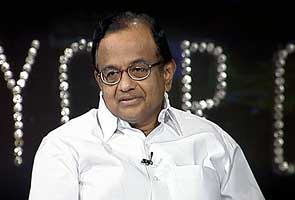 New Delhi: In an exclusive interview with NDTV's Sonia Singh, Home Minister P Chidambaram - to whom the Intelligence Bureau reports - has said he had no idea about the so called 'bugging' attempt on the Finance Minister's office till he saw it in the newspapers this week.

Mr Chidambaram, however, rubbished Opposition's arguments that this proves 'there is a civil war' between him and Finance Minister Pranab Mukherjee. Asked why he had been bypassed by Mr Mukherjee who wrote to the Prime Minister, he said it had been dismissed as a non event which is why he wasn't briefed.

Here's the transcript of the interview:

NDTV: The political story that has dominated the headlines this week is the alleged bugging attempt of the Finance Minister's office. As Home Minister, in charge of internal security, could you clarify what it actually was?
Mr Chidambaram:
Well, I didn't know about it until it hit the newspapers or the media. Apparently last September or October the intelligence bureau was asked to look into this complaint or suspicion that the Finance Minister's office has been "bugged". They went into it, did a complete investigation and sent the substance to a forensic science lab. They got a report that it was an adhesive kind of substance and there was no evidence of any bugs being planted anywhere and those reports I saw three days ago.

...................................................................................................................................................................
One this is for sure: either they are running a play-pen, which unruly kids might have carelessly stuck up bubble gum at 16 different points of three chambers of the office of the Finance Minister or something is, really, fishy they found and they are trying to protect someone!