LEED Consultancy, Green Building Design, Green Homes, Green Factory Buildings, Green SEZs, Green Townships.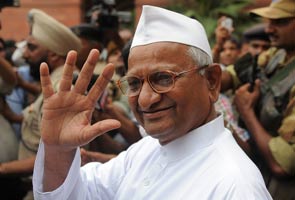 Ahmednagar (Maharashtra): Yoga icon Baba Ramdev was seen at Jantar Mantar during social activist Anna Hazare's hunger strike against corruption in April. But now, aspirations to climb on to Mr Hazare's Lokpal Bill campaign have hit a bit of a roadblock after the recent drama involving Baba Ramdev in Delhi.

Now, Anna Hazare has said that should Ramdev want to participate in the campaign against corruption with them, he will have to fulfill certain conditions.

"Baba Ramdev has said that he wants to be a part of the agitation, but we have a few conditions. If it is fulfilled then we will decide whether to have him along," said Mr Hazare.
Anna better specify those conditions, instead of talking enigmatically!