LEED Consultancy, Green Building Design, Green Homes, Green Factory Buildings, Green SEZs, Green Townships.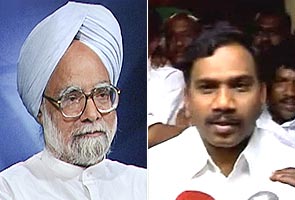 New Delhi: The Prime Minister's Office today said it will provide to an RTI applicant the correspondence between Prime Minister Manmohan Singh and former Telecom Minister A Raja in connection with 2G spectrum allocation.

The PMO said it had not denied any information in this regard to the RTI applicant as claimed by him but the appropriate material could not be given because "the actual request made was not" in the letters between Singh and Raja.

The RTI applicant had sought to know why Raja was kept in the Cabinet despite serious allegations of corruption against him. He claimed that PMO had denied this information, saying it does not have any record related to the allegations of corruption against Raja.
Its hightime we know what transpired between the Two, on this issues!