For LEED
Consultancy

/ IGBC

Certifications

, Green Building

Design

, Green Homes, Green Factory Buildings, Green SEZs, Green Townships

&

Energy Audits

-
www.greentekindika.com
http://news.blogs.cnn.com / August 9th, 2011 / 09:40 AM ET.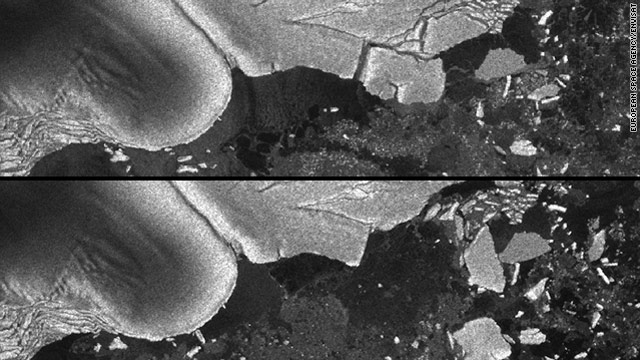 Top image shows the Sulzberger Ice Shelf on March 12 and the bottom on March 16 after the tsunami broke off icebergs.
The tsunami spawned from the March 11 earthquake off eastern Japan broke up parts of an Antarctic ice shelf that hadn't moved in 46 years, scientists say.
Though the tsunami waves were only about a foot high when they reached Antarctica, their consistency was enough to crack the 260-foot-thick ice and split off icebergs with combined surface areas more than twice the size of Manhattan from the Sulzberger Ice Shelf, the scientists report in a NASA statement.
It was the first time scientists have been able to tie icebergs directly to a tsunami, according to NASA.
The tsunami waves traveled 8,000 miles and took 18 hours to reach the ice shelf, the scientists said, giving them time to validate theories on how an earthquake can affect geography a hemisphere away.