For LEED
Consultancy

/ IGBC

Certifications

, Green Building

Design

, Green Homes, Green Factory Buildings, Green SEZs, Green Townships

&

Energy Audits

-
www.greentekindika.com
ndtv.com / NDTV Correspondent, Updated: August 17, 2011 17:46 IST.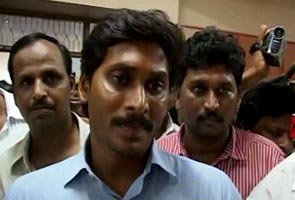 Hyderabad: Jagan Mohan Reddy's legal troubles over his considerable fortune are escalating. The CBI, which is investigating the influential MP's massive wealth, has reportedly asked a court for permission to search Mr Reddy's properties.
Mr Reddy is one of India's wealthiest politicians. In April this year, he declared assets worth Rs. 365 crores.
A case has been filed against him in his home state by rival politicians led by minister P Shanker Rao who is from Mr Reddy's former party, the Congress. Mr Reddy launched his own party, the YSR Congress, earlier this year. He has accused the Congress of "witch-hunting."
Is he attributing motives to the High Court of Andhra Pradesh?, as it is that High Court that has gone into the initial complaints against him, satisfied itself that, prima facie, evidence exists for a full scale probe by the CBI and ordered accordingly!