For LEED
Consultancy

/ IGBC

Certifications

, Green Building

Design

, Green Homes, Green Factory Buildings, Green SEZs, Green Townships

&

Energy Audits

-
www.greentekindika.com
Amelia Hill, guardian.co.uk / Thursday 18 August 2011 11.12 BST.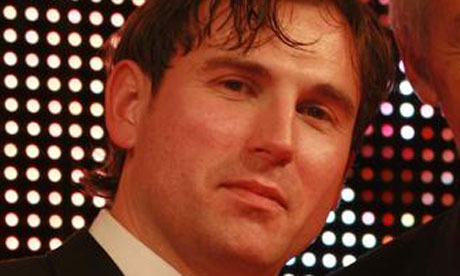 The News of the World journalist James Desborough has been arrested over alleged phone hacking at the paper. Photograph: James Young/Press Gazette.
James Desborough, an award-winning reporter at the former

News of the World

newspaper, has been arrested by officers investigating the phone-hacking scandal.
Desborough was arrested on suspicion of conspiring to intercept communications, contrary to section 1 (1) of the Criminal Law Act 1977 after arriving at a south

London

police station on Thursday morning at 10.30am. He had arrived at the station by appointment for questioning about criminal activities at the paper.
The allegations are believed to relate to events prior to Desborough being promoted to be the newspaper's Los Angeles-based US editor in April 2009.
He was given the job less than a month after winning the British Press Award for showbusiness reporter of the year.
His move to the US makes his arrest, the 13th made by Operation Weeting, particularly significant. If Desborough was involved in hacking while in Britain, as police appear to believe he was, it raises the question of whether he practised those techniques in the US – and if so, whether he was the first and only News of the World journalist in the US to do so.
At the 2009 British Press Awards ceremony, Desborough was praised by judges for his series of "uncompromising scoops which mean no

celebrity with secrets can sleep easy". He was presented with his award by Jon Snow, the respected Channel 4 journalist and anchorman.
Desborough continued to win plaudits after his move to America. Ian Halperin, a Hollywood author, described him as someone who "never gets his facts wrong. He's a rock solid reporter." Hollyscope, an online site, also praised Desborough for "seem[ing] to have information that not even close family members … know."