For LEED
Consultancy

/ IGBC

Certifications

, Green Building

Design

, Green Homes, Green Factory Buildings, Green SEZs, Green Townships

&

Energy Audits

-
www.greentekindika.com
NDTV Correspondent, Updated: August 23, 2011 15:05 IST.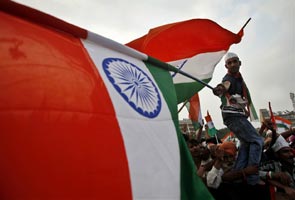 New Delhi
:

The Anna-Hazare-government standoff continues, the 74-year-old Gandhian is still fasting. But moves are afoot now to ensure a compromise is reached to break the impasse.
The government is making frantic efforts and seems willing to give in on key sticking points.
At the Ramlila Maidan, where Team Anna has set up camp, there seems to have been a softening of stand too. What started out as two different draft Bills after members of a joint committee failed to agree, may yet be put together in a new draft.
The story so far: Anna Hazare was on hunger strike for four days in April this year, before the government invited him and his team to join a committee set up to draft an anti-corruption law - the Lok Pal Bill. There were an equal number of government representatives and civil society members on the panel. After several meetings and many disagreements, both sides drafted different versions of the Bill.
The government introduced its version in Parliament this month. Anna Hazare and his fellow anti-corruption activists were livid - they demanded that Parliament discuss and approve provisions of their draft Bill, the Jan Lok Pal Bill. On August 16, as planned, Anna Hazare was ready to begin his indefinite fast and mass protest when the Delhi Police swooped down on him, detained, and later arrested him and sent him to jail. There has been a public and political outcry since, Anna has become a global icon and the government is in damage-control mode.
Central to any compromise will be the contours of the Bill that Parliament will debate and approve. Sources say the government may make major changes to its draft Lok Pal Bill to include provisions from Team Anna's Jan Lok Pal Bill. The key differences between the two are:
-------------------------------------------------------------------------------