For LEED
Consultancy

/ IGBC

Certifications

, Green Building

Design

, Green Homes, Green Factory Buildings, Green SEZs, Green Townships

&

Energy Audits

-
www.greentekindika.com
NDTV Correspondent, Updated: August 17, 2011 12:40 IST.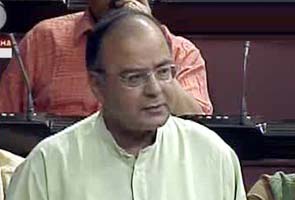 New Delhi:

After the PM made a statement in Parliament on the arrest of activist Anna Hazare, the Opposition produced a strong comeback, accusing the government of lacking the will to fight corruption, and warning that "your arrogance will be your downfall."
Dr Manmohan Singh told first the Lok Sabha and then the Rajya Sabha that the Delhi Police was forced to arrest Mr Hazare yesterday because he planned to defy prohibitory orders and proceed with his planned fast in the capital. The demonstration was meant to protest against corruption and the new Lokpal Bill introduced by the government that is aimed at checking venality.
The PM's statement "does not only disappoint us but does not add to information," said the BJP's Arun Jaitley in Parliament. Adding that "we reject this thesis of police action and power", Mr Jaitley said that the government "can't impose conditions which render a protest redundant."
Mr Jaitey, through his speech, stressed repeatedly that while it does not necessarily support Mr Hazare's version of the Lokpal Bill - one developed by his team of activists - it is his emphasis on corruption that is striking a huge chord across a country and that the government must see this "as a wake-up call to set your house in order."
Mr Jaitley also made it clear that it does not believe that Mr Hazare's planned demonstration undermines the exclusive right of the Parliament to handle legislation. In his statement, the PM had said, "When some sections of society deliberately challenge the authority of the Government and the prerogative of Parliament, it is the bounden duty of the Government to maintain peace and tranquility."