For LEED
Consultancy

/ IGBC

Certifications

, Green Building

Design

, Green Homes, Green Factory Buildings, Green SEZs, Green Townships

&

Energy Audits

-
www.greentekindika.com
NDTV Correspondent and Agencies, Updated: August 15, 2011 11:47 IST.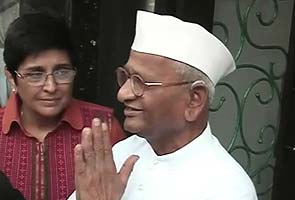 New Delhi: Team Anna has refused to limit its gathering to 5000 people and says it will not end its hunger strike to three days.
The Delhi Police had given a conditional permission to Team Anna to hold its proposed fast at the Jayaprakash Narayan National Park in central Delhi subject to its submitting an undertaking to meet 22 restrictions.
The police had sought an assurance from that the fast would be started at 8 a.m. on August 16 and the park would be vacated by 6 p.m. on August 18, and that the gathering will not exceed 5,000 people and the participants are seated in an organised manner and do not spill out on to the roads.